The scholarship hunt is quite frustrating, challenging, and time-consuming. But it's hardly avoidable. There's no better way to get these tips than from students who have gone through the process and enjoyed the benefits of college scholarships.
This article has deeply curated all approaches and methods successful students use in gaining scholarships. Keep reading to know how to find and qualify for college scholarships.
Start as early as possible:
Begin your scholarship search as soon as possible. However, don't wait until the last minute to look for scholarships because many have early deadlines. 
As much as this sounds cliché and boring, and you may want to brush it off, here's what a scholarship recipient had to say, "Schools have a specific amount of funding available, and the earlier you apply, the more you will receive and the easier it will be to get a scholarship."
Utilize scholarship search engines:
The internet has made finding whatever information you seek a lot easier. However, sensitive benefits like scholarships will not be floating on the surface. You have to search deeply for it.
Use scholarship search engines to find and attract scholarship opportunities easily and quickly. Many scholarship search engines available online can help you find scholarships that match your interests, background, and academic achievements. 
Some popular scholarship search engines include; Fastweb, Scholarships.com, and Cappex.
Also read: 15 tips on how to be an A student in school
Check the desired University website: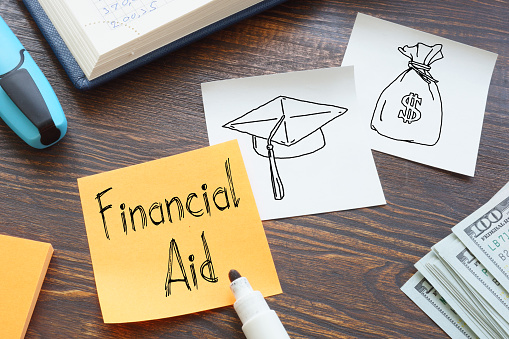 If you already have a choice of the university you want to study at that provides scholarship opportunities, it is wise to start the search from the institution's website. 
Doris Fang, a beneficiary of a 2015 scholarship, says, "I would suggest looking through the university website you intend to apply to. Normally, the university's website will give a lot of resources on scholarships, financial aid, and other funding."
Search for other scholarship providers:
"Research is the key. Talk to people, read the papers, watch the news, and search using various resources such as the library. But, unfortunately, these life-changing opportunities are usually hidden in prints", says Phamova Thanh, who successfully partook in a Business school scholarship.
It may not always be on a university basis. Other scholarship schemes are worth grabbing. Do not relent on the search.
Many community organizations, such as churches, civic groups, and non-profit organizations, offer scholarships to students. Check with these groups in your community to see if they offer any scholarships you may be eligible for.
Check with your school's financial aid office: 
Your financial aid office may have information about scholarships specific to your school or your academic program. Be sure to ask them about any scholarships you may be eligible for.
Customize your application: 
After you have landed a scholarship opportunity, the next step is to apply. Tailor your scholarship application to the specific scholarship you are applying for. It should be well-targeted for the opportunity in question.
"Read the scholarship requirements and instructions carefully and make sure your application meets all the criteria. Take your time to analyze the topics, identify the keywords, understand them, and stick to the questions asked", Salimatou B. advises.
Highlight your achievements: 
The thing with scholarship opportunities is that you're not the only person applying at that point. The floor is open to all privileged to spot the opportunity through search engines or from their institution's website or research.
When applying for scholarships, highlight your academic achievements, extracurricular activities, and community involvement. Make sure to emphasize any leadership roles you've held and any volunteer work you've done.
These will give you an edge and standard, convincing the judges that you're the best fit for the prize.
Also read: holy grail tips to make travel packing easier
Get someone else to proofread your application:
Letting your application pass through a critical eye will help you correct typos, errors in text, and grammar. Constructive criticism will also help you note whatever achievement you didn't add that seemed trivial but could be the key to attaining the scholarship.
Don't overlook the benefits of a beta reader. Their eyes will see what you didn't and honestly commend or condemn without bias.
Manage your time:
Time management is necessary, especially when you have multiple applications to turn in.
Ensure you have a calendar of all the deadlines, schedule your activities and allot time for applications. Give enough time for each application so that you have an excellent finish.
It is to your advantage if you meet deadlines and submit even before them.
Be mindful of deadlines: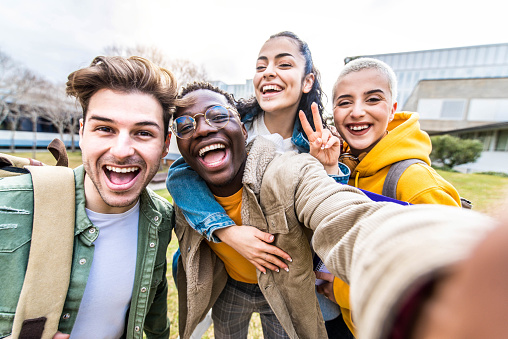 Keep track of scholarship deadlines and submit your application materials on time. 
Some scholarships may require essays, letters of recommendation, or transcripts, so give yourself ample time to gather these materials.
Avoid procrastination, avoid rush hours, and not be delayed by low self-esteem. Set out to make the application, be patient, and be hopeful.
Click the 'send' button!:
The seemingly most challenging thing to do is 'Apply.' Stop doubting yourself and start applying. Scholarships are competitive, and you may not feel good enough to send your application. However, making an effort is one of the best decisions.
Saving it on your PC will not allow you to become a winner and beneficiary.
Most of the students who have been scholarship winners admitted that they had met a series of rejection letters before finally succeeding. This is a cue for you not to stop applying. You don't know who will become successful.
Follow up: 
After submitting your scholarship application, follow up with the scholarship provider to ensure they received it. 
Most students miss out on scholarship benefits because they still need to follow up to confirm and accept after they have been selected.
If you're selected as a scholarship recipient, thank the scholarship provider for their support.
10 Recommended platforms to search for Scholarship opportunities.
It is quite a scary task for students and a desperate one for parents — unable to cater to their children's funds, seeking help, and not knowing where to start.
According to research from testimonials of students, the most challenging part of securing a scholarship is finding appropriate places to apply. It is even worse with the rampant issues of scam scholarships out there.
To narrow things down, you must get a list of all potential institutions and organizations that interest you. Next is to begin to search on these listed institutions using the following recommended sites;
What next to do after applying for a Scholarship?
First, you should know that a Scholarship application is not a one-time thing. It is a process. This means, after applying for one, keep applying for others till you are accepted.
Stay positive and be alert. Scholarship providers start reviewing applications after the deadline elapses. 
Your application usually takes 7- 10 Business days to reach the Scholarship provider. This is the reason why it is necessary to start early. 
It will be too sad that your application hasn't reached the Scholarship providers before the deadline. It will be even sadder if you turn it in 5 days before the deadline because, in the true sense, it will take 7 – 10 days.
From the date of the deadline till three months later, the Scholarship provider will choose a winner(s) judging by their criteria.
If you have won, they will contact you by phone or email and direct you to claim your prize. Ensure your email address is active, and constantly check in to be updated.
If, after three months+, you haven't heard from the Scholarship provider, you didn't win. But it's not enough to get you discouraged. Remember that most successful students did get rejected, too. You have to keep applying.
Conclusion.
Getting a scholarship can be a life-changing opportunity for students who aspire to achieve their academic goals. It not only provides financial assistance but also boosts confidence, enhances skills, and opens up doors of opportunities. 
The benefits of scholarships are immeasurable and can profoundly impact the lives of students, their families, and their communities. Therefore, it is crucial to put in the time and effort to research and apply for scholarships that align with your interests, abilities, and goals. 
The above Tips are written out of deep research and dialogue with past successful Scholarship beneficiaries. And they can assist you in becoming one too.
With dedication, perseverance, and a positive mindset, every student has the potential to secure a scholarship and transform their future.