It is safe to say Seychelles is "Paradise on earth". The beautiful country is excellent in view and aesthetics, with its deep blue waters and clear-colored sand. It is fast becoming the first choice for honeymoons.
The jaw-dropping virgin islands are excellent places to visit in Seychelles, especially for holiday destinations. Beautiful dots of beaches, booming coral reefs, untouched jungles, and others too numerous to mention are some destinations that can make your holiday memorable.
Seychelles is an excellent choice when you're looking for ways to escape the hustle-bustle life of the city. The remote island, uncrowded beaches, and azure waters are relaxing.
Without further ado, follow this guide to discover exotic places in Seychelles to tour and the best times to go there. The list is endless, but this article carefully hand-picked the top 15.
Mahe Island:
No trip to Seychelles is complete without stopping by Mahe. It is a perfect choice whether you're touring alone, tripping with family, exploring with friends, or having a lovely time off with your partner.
Mahe island is one of the largest uninhabited islands in Seychelles. With over 60 beaches and countryside covered in rainforests, tourists can enjoy the view while relaxing or exploring the caves and coves.
You may also choose to go hiking, snorkelling, or canoeing. It is also fun to sunbathe, photograph and watch the birds.
In all, there are promised fun. The Best time of the year to visit is in April, May, October, and November.
Praslin Island:
Praslin island is most famous for the coco de mer that grows in abundance. It is home to the two most beautiful beaches in the world (Anse Lazio and Anse Georgette), and by extension, it is acknowledged as one of the most beautiful islands in Seychelles.
Praslin island has been proven to be one alluring place to behold on earth. Scarce species of parrots are found here; you can enjoy the view with your binoculars.
When you get to Praslin island, check out coco de mer and see the world's largest coconuts.
Best activities include; sunbathing and wildlife photography.
Silhouette Island:
This mountainous island is well known for its numerous species of plants and animals. It is 731 meters high and has a natural beauty. 
This island attracts visitors who enjoy quiet time and absolute bliss. They can also enjoy the caves, swimming, and snorkelling.
The interior portion of Silhouette Island is a national park that is very beautiful for sightseeing. Here you will find hundreds of birds, reptiles, and plants.
On Silhouette Island, you will not find any cars around. You travel on foot. Activities that tourists participate in include; wildlife photography, trekking, and hiking.
Aldabra Atoll: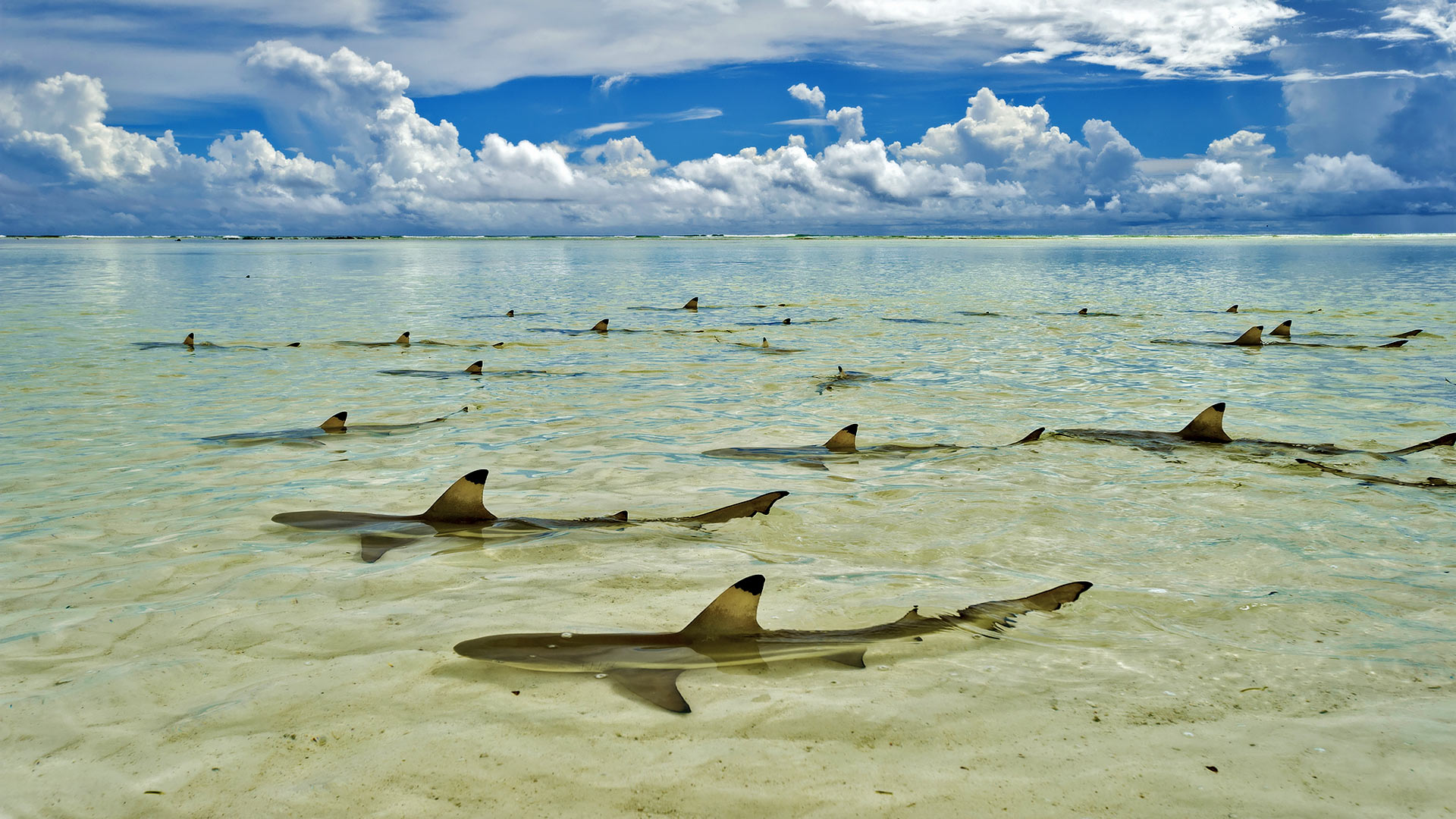 This is one of the largest islands that comprises 12 different Islands. In it are over 150,000 tortoises and a vast distribution of vegetation. So if you're looking for inspiration for wildlife photography, this is the place.
The Aldabra Atoll is perfect for snorkelling and is a dream come true for every diver. The best times to enjoy Aldabra Atoll are October and November.
Desroches:
Planning a family trip? Your kids will be glad they came here. Desroches is the aquarium area, and kids are fascinated by alluring aquatic creatures. 
PasseTambi and Madam Zabre are the most likely places to find colourful reef fish, turtles, and stingrays. The site also makes room for a wonderful diving experience.
Anse Source D'Argent:
Among the most beautiful places to see, Anse Source D'Argent is one not to miss. It is a large and wide beach with boulders to provide quiet spots and privacy for partners.
Enjoy the rock view, golden sands, and pictorial beauty of this place which is quite breathtaking. You will also find shallow waters perfect for snorkelling.
Beau Vallon Beach:
Beau Vallon Beach is among the most visited tourist attractions in Seychelles. The beach offers watersports – jet skiing and water skiing. It is also one of the largest commercial beaches you can find. There are various hotel services and restaurants to dine with.
You can enjoy your tasty pomegranate and ice creams as you stroll around. Enjoy the calm weather as you swim. Enjoy the quiet breeze and serenity. Enjoy the soft sand as you walk and give enough rest to your feet.
Anse Georgette:
This is a beach of breathtaking beauty. However, it stands out more because it is less busy and more intimate. This makes it a top choice for couples who wish to enjoy privacy and intimacy.
So while you leave for vacation or honeymoon, include this as your destination. 
This beach is so serene and quieter than the others. It is rock free and coral-free. The water is turquoise in colour, clear and untouched. Activities to be enjoyed here are; photography and sunbathing.
Anse Intendance:
This is a small area of sand with palm trees littered around it. It is not recommended for swimming, but surfing, sunbathing, and photography are safe activities to involve in.
The sand and the ocean blend in colour, making them perfect for meditation, quiet moments, and contemplation. 
Also read: top 15 couple vacation spots worldwide
Victoria:
This place balances as the capital and a small Indian ocean small – city. It is small and walkable, with the aura of slow and chill vibes.
One thing that excites tourists year in and year out is the colonial buildings that skirt the street. It also contains colourful market halls filled with tropical Vegetables and fruits.
It will not be a complete description if you don't talk about the hearty chatters over cups of coffee and the scents of vanilla and fresh fish.
Victoria is worth a visit!
Morne Seychellois National Park:
National Park covers roughly 20% of the total area of Mahe. The park is named after the highest point – Morne Seychellois – which is 905 meters above sea level.
The most suitable activity to be enjoyed is wildlife photography.
Ste Anne Marine National Park:
The first-ever national park in the Indian Ocean was in 1973. It encompasses six islands and is most enjoyed by tourists who go snorkelling, scuba diving, and bottom boat excursions.
Visiting Ste Anne Marine National Park enlightens you about the amusing rich diversity of marine life. 
Other islands within it include; Moyenne island, Cerf island, Île cachée, Round island, and Sainte Anne island.
Vallée de Mai National Park:
Had enough of the sun, sand, and sea? Then head to the shady region of Vallée de Mai National Park. This is the best place for nature lovers. 
Behind this, Vallée de Mai is a prehistoric forest that contains at least 4,000 examples of the rare giant coco de mer fruit palm. Other plants that flourish in the park are; vanilla orchids, Chinese fans, latanier, etc.
You can choose to hike on the routes without bothering about the sun because the towering trees form an overhead canopy and keep the trails shaded.
Hiring a guide is recommended to learn more about plants and animals. Note, too, that a fee is usually required to get in.
Seychelles Natural History Museum:
This museum exhibits the vegetation and geological history of the country.
The museum is aware of environmental problems and shows solutions that can help preserve the natural heritage.
There are specific opening hours for the museum. So if you're visiting Seychelles natural history museum, you'll need a tour guide who understands the opening and closing hours of the museum.
also read: 14 tips to stay healthy in 2023
Rita's Art Studio and Gallery:
This is for art lovers, those who enjoy doing it, and those who appreciate the works of others. Experts in different artworks have depicted the breathtaking landscapes and surroundings of Seychelles. 
Most artworks are up for sale. What better way can you announce your visit to Seychelles if you don't return with an art piece from the famous Rita's Art Studio and Gallery?
Conclusion
Knowing beforehand where to go and what to expect in a gorgeous destination like Seychelles will surely help you have a hassle-free vacation. 
This article has been duly selected with the best places and when to visit. Your holiday to Seychelles will be nothing short of excellence.